It is the only tool to make unit price setting
using artificial intelligence/machine leaning technology
from real time big data.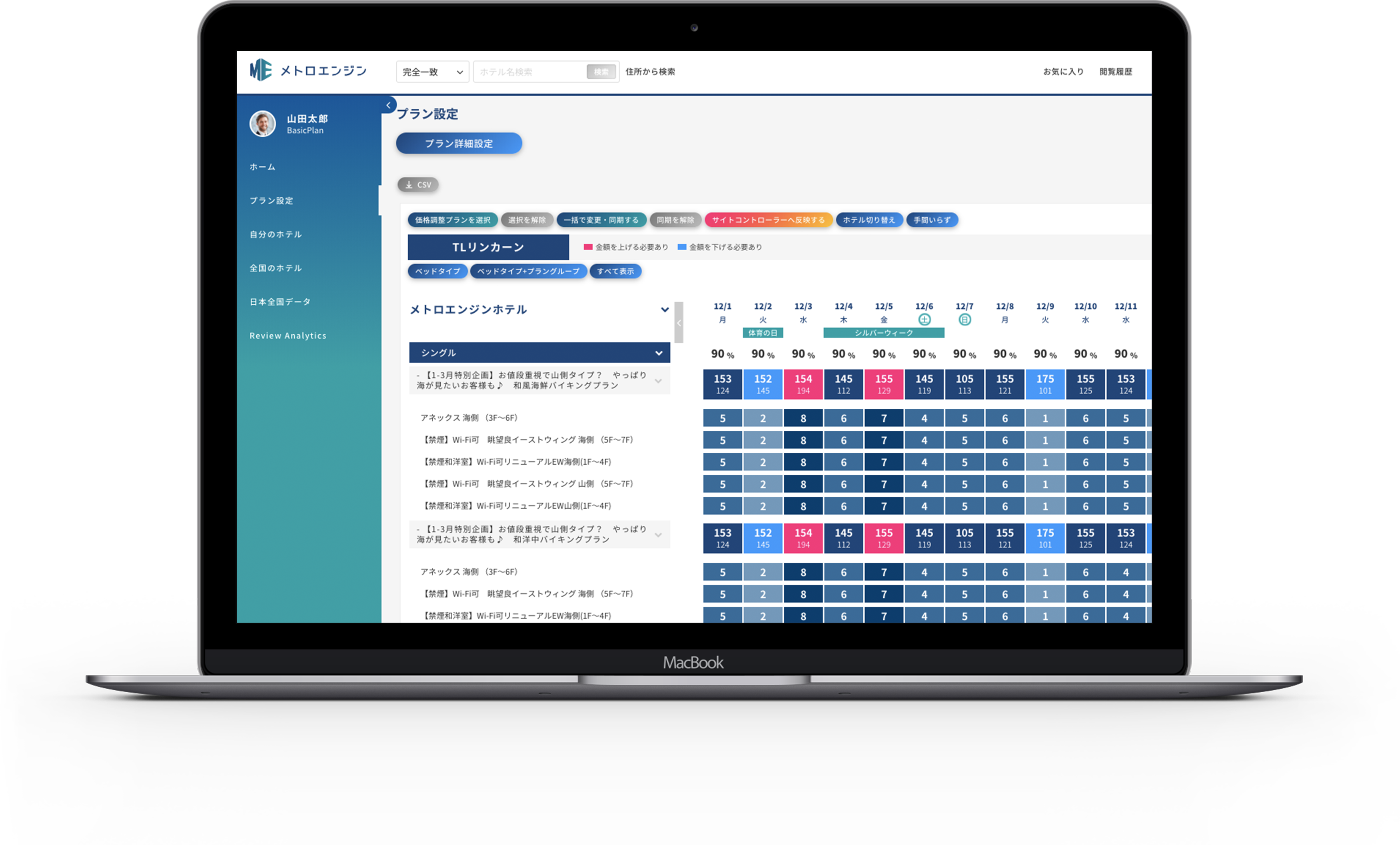 Is there such a problem?
can not fully grasp
the situation
of neighboring competing facilities

can not grasp
the trend of foreigners
visiting Japan

can not cover
event information

individual pricing

It takes time
to summarize
various information

short of manpower
to gather information
Four features
Collect and analyze
accommodation market
big data

Predict future accommodation market

Cumbersome information input unnecessary

Connected with
site controller · PMS
Artificial intelligence changes room pricing
conventional revenue management
Various tools to collect and pricing a lot of information (big data)
I have to use and confirm the service site ...
With Metro Engine ...
Not only room price setting ...
Supports every task of revenue manager
PMS・Installation result・Publication
Connection with hotel system (PMS)
By combining daily accommodation data with big data, artificial intelligence and machine learning, we will derive the appropriate room price.
Individual plan
宿泊市場データの分析はこちら

Research Plan

We will provide big data gathered for calculating accommodation rates for the market research tool. Various data of accommodation facilities throughout Japan are available including ADR transition by hotel category, when · where · how many hotels are planned to be constructed.